PAINT PARTIES & EVENTS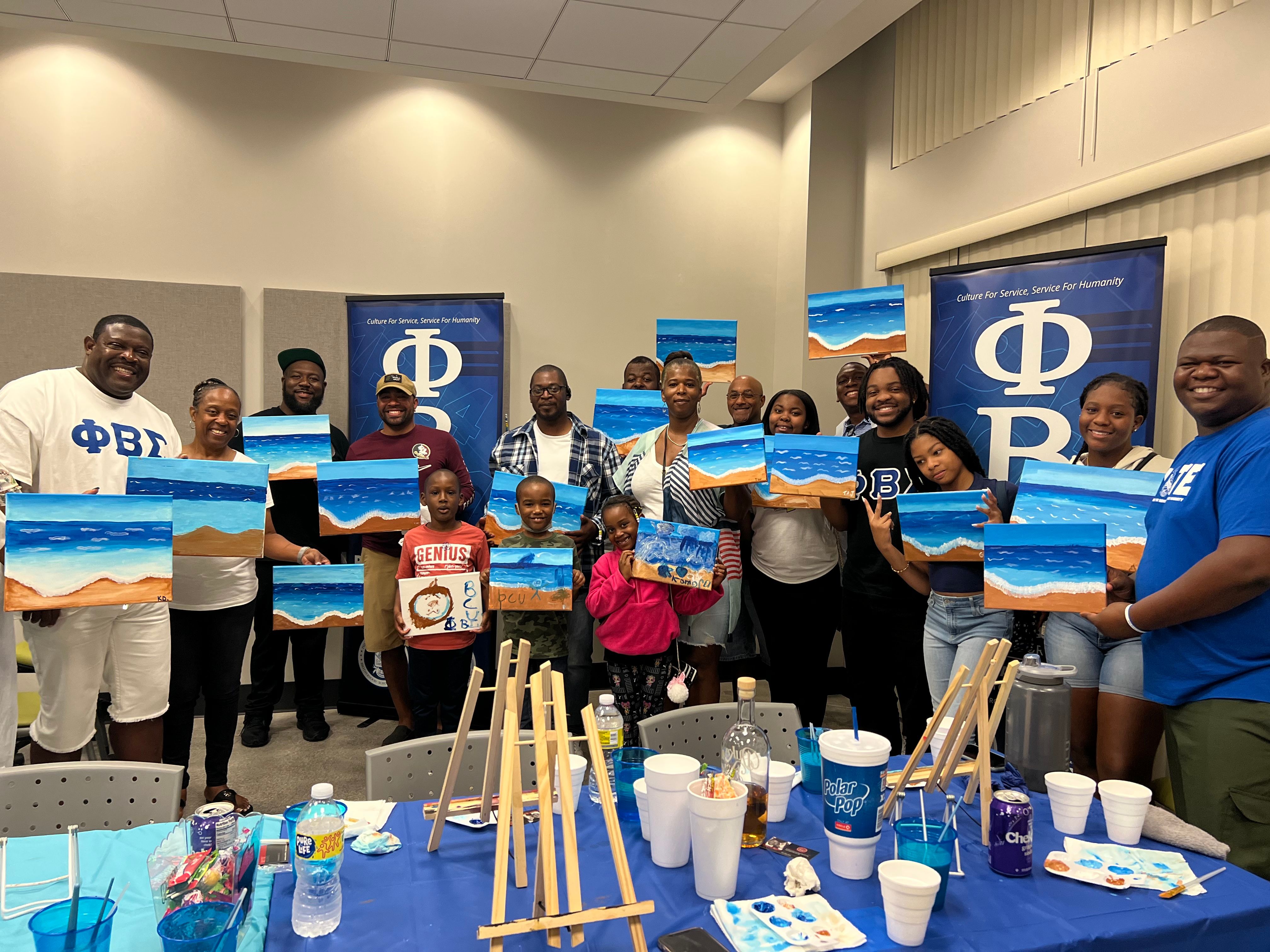 MP Paint Events  (or "social painting events") are an opportunity for you to have a social outing with your friends over drinks and appetizers while creating a painting from start to finish. Paint and sip events combine a professionally-led painting class with a high-energy environment and a few drinks. Paint Events are also available for youth. Don't hesitate to get in touch with us at info@musicalpaintbrush.org for more information and pricing! 
Please follow these easy steps below to book your very own private paint event.
Fill out the form below to begin your request or inquiry.
After you have completed the form and submitted it online, we will have a member of our team contact you to discuss and confirm the details concerning your paint event. At that time, partial or full payment may be submitted via CashApp, PayPal, or Zelle.
After discussing the details of your event, our experienced artists will submit 2-3 ideal pieces for you to choose from via email.
Closer to your event, a team member will reach out to you via phone to iron out any final changes and details concerning your paint event. 
We will show up to your event about 1-2 hours early to set up. We will bring the table-top easels, table covers, plastic aprons, and a Bluetooth party speaker to get the party started! 
*** A DJ may be available upon request. Please be sure to check with our representative if you will require a DJ. There will be an additional charge of $150 for this service. 
BOOK YOUR PAINT EVENT NOW!