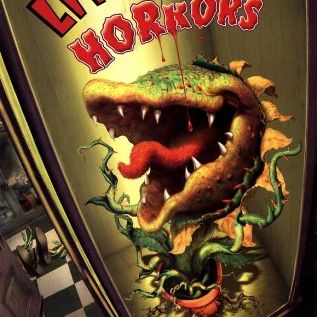 Little Shop of Horrors
Little Shop of Horrors is a delectable sci-fi horror musical with an electrifying 1960s pop/rock score by Alan Menken and Howard Ashman.
Seymour Krelborn is a meek and dejected assistant at a floral shop who happens upon a strange plant, which he affectionately names "Audrey II" after his crush at the shop. Little does he know that this strange and unusual plant will develop a soulful R&B voice, a potty mouth, and an unquenchable thirst for HUMAN BLOOD.
As Audrey II grows bigger and meaner, the carnivorous plant promises limitless fame and fortune to Seymour, as long as he continues providing a fresh supply of blood. Just when it's too late, Seymour discovers Audrey II's extra-terrestrial origins and his true drive for world-domination.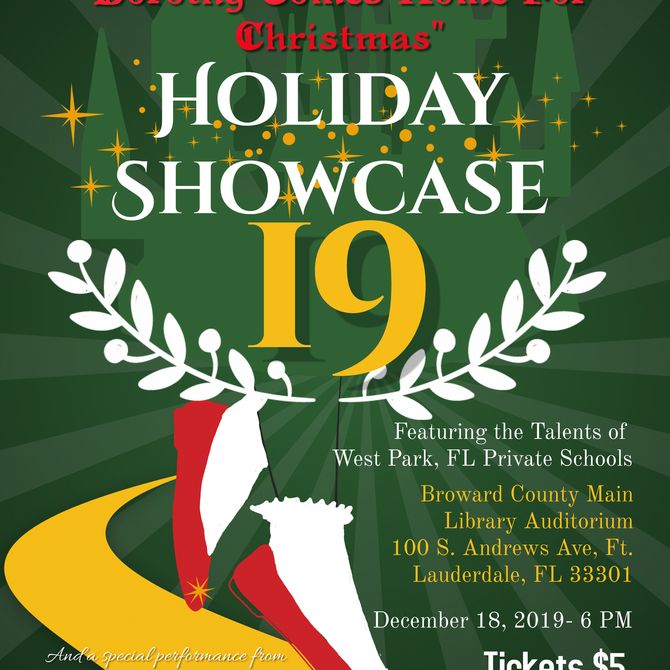 MP Holiday Showcase 2019
Musical Paintbrush Production Theater, Inc. cordially invites you to our 5th Annual Holiday Showcase 2019! This year's theme is The Wiz: "Dorothy Comes Home for Christmas" and we are thrilled for you to experience the exciting performances that our participants have prepared for this year's show! Each year, the youth of Broward County are featured in this annual production. The showcase is the culmination of all that our students have been working on artistically during each school year. This year we will be featuring the talents of West Park Preparatory School, Carver Ranches Daycare Center, ECB Educational Center, Lotus Elite Academy Preparatory School, and a special performance by Dance To Life Studio. We look forward to seeing you at this year's Holiday Showcase 2019!
Eventbrite.com (Purchase Here)
$5.00 Donation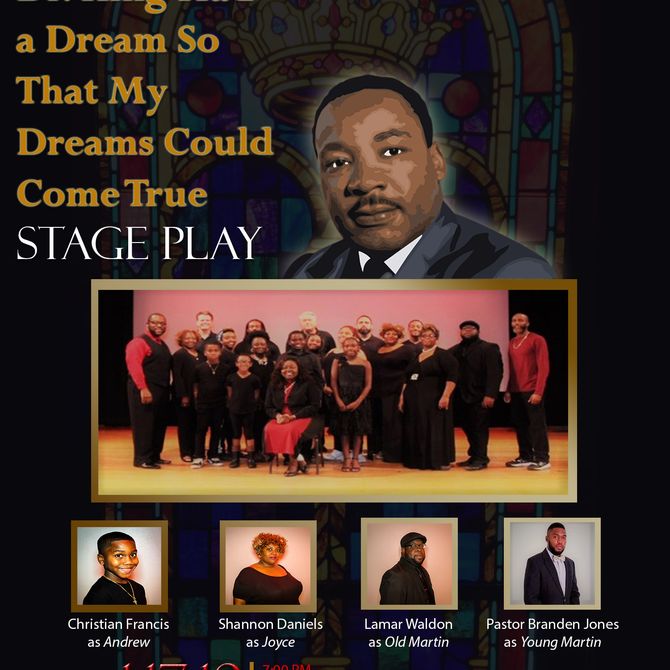 MLK Play 2019
KG Productions & Musical Paintbrush Production Theater, Inc. proudly present "Dr. King Had A Dream So That My Dreams Could Come True" 
MLK Play 2019 (Click For Tickets)
Thursday, January 21st, 2019 @ 7:00 PM - Coral Springs Center for the Arts, 2855 Coral Springs Drive, Coral Springs, FL 33065
Previous events
Musical Paintbrush After-school Program presents a very special Zoom Meeting showcasing the talents of our students!
 Wishing all of our returning students and teachers a very safe and happy 2020-2021 school year. Make this year the best school year thus far.
Come out and support the Youth, Cast, and Crew of Musical Paintbrush, Inc. as we participate in the 2020 Ft. Lauderdale KING PARADE! Beginning at 8 AM - 10:00 AM at Lincoln Park in Ft. Lauderdale. 
The MP South Florida Showcase 2019 was a total success!!! Congratulations to all of the 2019 Showcase Winners on a job well done! The entire Executive Board and Staff of the MusicalPaintbrush Production Company sincerely thanks you for your participation and attendance.